Domain configuration
Domain configuration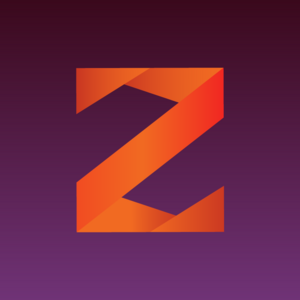 By Zeno
updated about 1 month ago
Adding Free Domains
We require you to use your own custom domains with FunnelFlux Pro - we do not provide default tracking domains such as myuserid.funnelflux.pro.
To use unlimited custom domains for free, you will need to use Cloudflare as your DNS provider, as this allows their system to provide SSL (which we would recommend using at all times).
If you don't currently use Cloudflare, simply set up a free account and add your domain. You will need to get the nameservers provided by Cloudflare and add these in your domain registrar.
If you're not familiar with how to do this, see these examples
Namecheap instructions - you will want to select the custom DNS option then put your Cloudflare nameservers.
GoDaddy instructions - use the Enter my own nameservers (advanced) option and put your Cloudflare nameservers
Note that you do not need to use the same domain for tracking as you do for landers, offers etc., and you can use the parent domain for one, subdomain for the other. We recommend registering a new domain for tracking purposes.
Cloudflare Instructions
Firstly, add your domain to Cloudflare

Next, add a domain to your custom domain list inside FunnelFlux. If using a subdomain you can add that instead. You need to add every domain you want to use for tracking as we validate it in our system.

When you create a domain we will allocate an IP for that domain.
In Cloudflare, create a new A-record that points to this IP and set it into proxy (orange cloud) mode. This orange cloud mode is required to provide you with SSL for your domain at this time. If you are using a subdomain, put the value e.g. "sub" in the name field. If you want to use the parent domain.com, put "@" in the name field.
---
Note - avoid this mistake!
One of the most common mistakes here is having two A-records for your domain that point to different IPs, since you may already have one that was imported when you added your domain. Delete the existing A-record for the domain if it exists, otherwise Cloudflare will rotate 50% of visitors to the wrong IP address.

Adding the all-important Page Rule
Once you have added this record, go to the page rules section. You need to add a rule that ensures your tracking domain works well with our system.

For the rule value, put domain.com/* or in the case of a subdomain, sub.domain.com/*

Add the rules shown below to ensure that changes to your general account settings in Cloudflare do not override the behavior of your tracking domain.
Your domain should begin working within a few minutes, depending on whether your domain is already propagated to Cloudflare completely.
With that, you're done!
Contact our support if you have any issues.
Not able to use Cloudflare?
We can offer Premium Domains for users who would like to use another DNS provider.
These cost $5/mo per extra domain.
Right now we are moving to a new approach for these that uses Cloudflare still via a CNAME option. We can currently do manual setup, just reach out.
Eventually this will be self-serve via the UI.
Checking your domain is working
To check if your domain is pointed to our system correctly, you can load:
domain.com/debug/request
This should show a payload of debug info.
You can see an example at edge.funnelflux.pro/debug/request
Also, as a side note, when you have domains that are proxied by Cloudflare (in Orange-cloud mode), you can append a modifier to the domain to check that the link is loading via Cloudflare's network correctly.
You can do this by adding /cdn-cgi/trace to the URL.
For example, funnelflux.com/cdn-cgi/trace
This will print out information like so:
fl=129f29
h=funnelflux.com
ip=58.8.49.192
ts=1594104846.478
visit_scheme=https
uag=Mozilla/5.0 (Windows NT 10.0; Win64; x64) AppleWebKit/537.36 (KHTML, like Gecko) Chrome/83.0.4103.116 Safari/537.36
colo=BKK
http=http/2
loc=TH
tls=TLSv1.3
sni=plaintext warp=off
Useful information includes the colo parameter, which tells you what Cloudflare server is being used to proxy the request.
Did this answer your question?