If you would like to cancel your account, you can log in and head to settings > subscription & billing.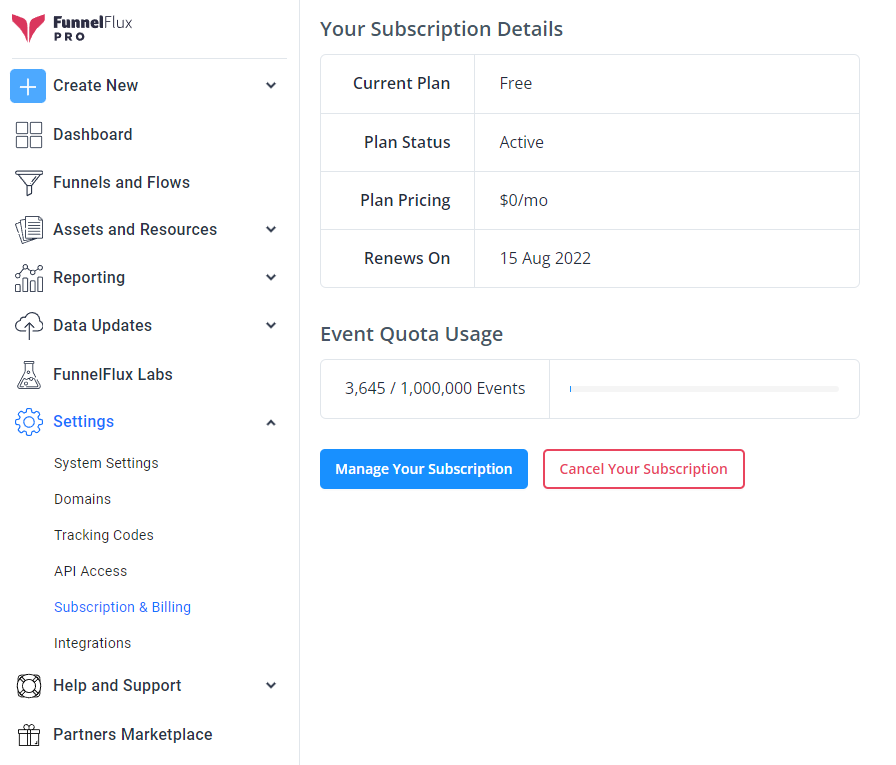 To cancel, simply click "Cancel Your Subscription" and you'll be guided through our cancellation flow.
If you would instead like to manage your subscription i.e. change billing method or plan, retrieve invoices etc., click "Manage Your Subscription"
Click your plan to load its options: